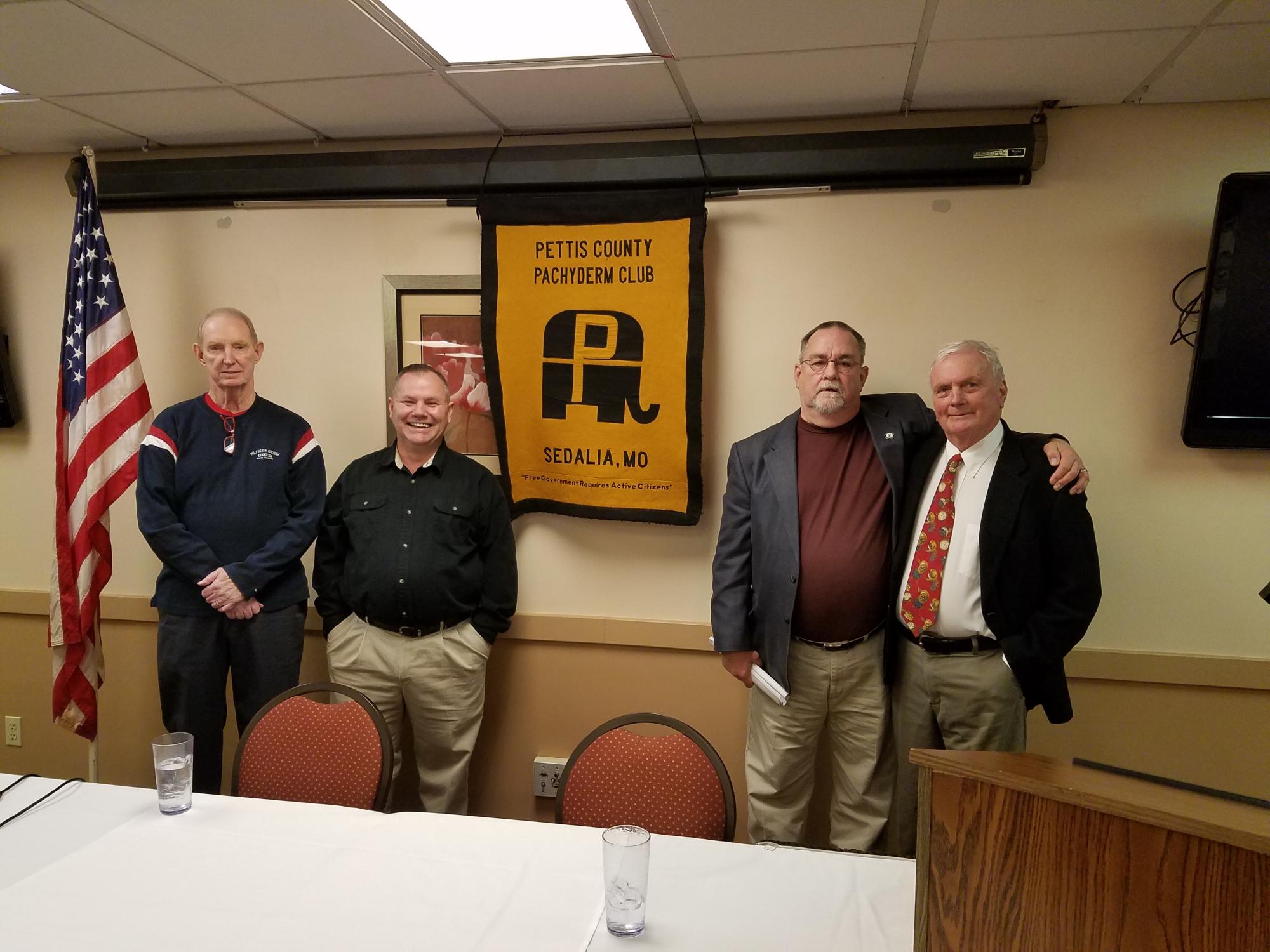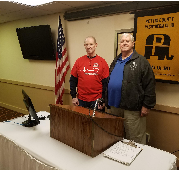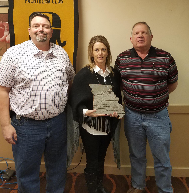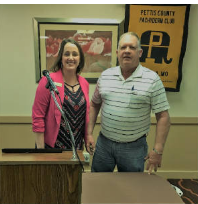 Rep. Dave Muntzel, Brad Pollitt, candidate for Missouri State Rep. & Senator Sandy Crawford
Rep. Dave Muntzel, Brad Pollitt, candidate for Missouri State Representative, & Senator Sandy Crawford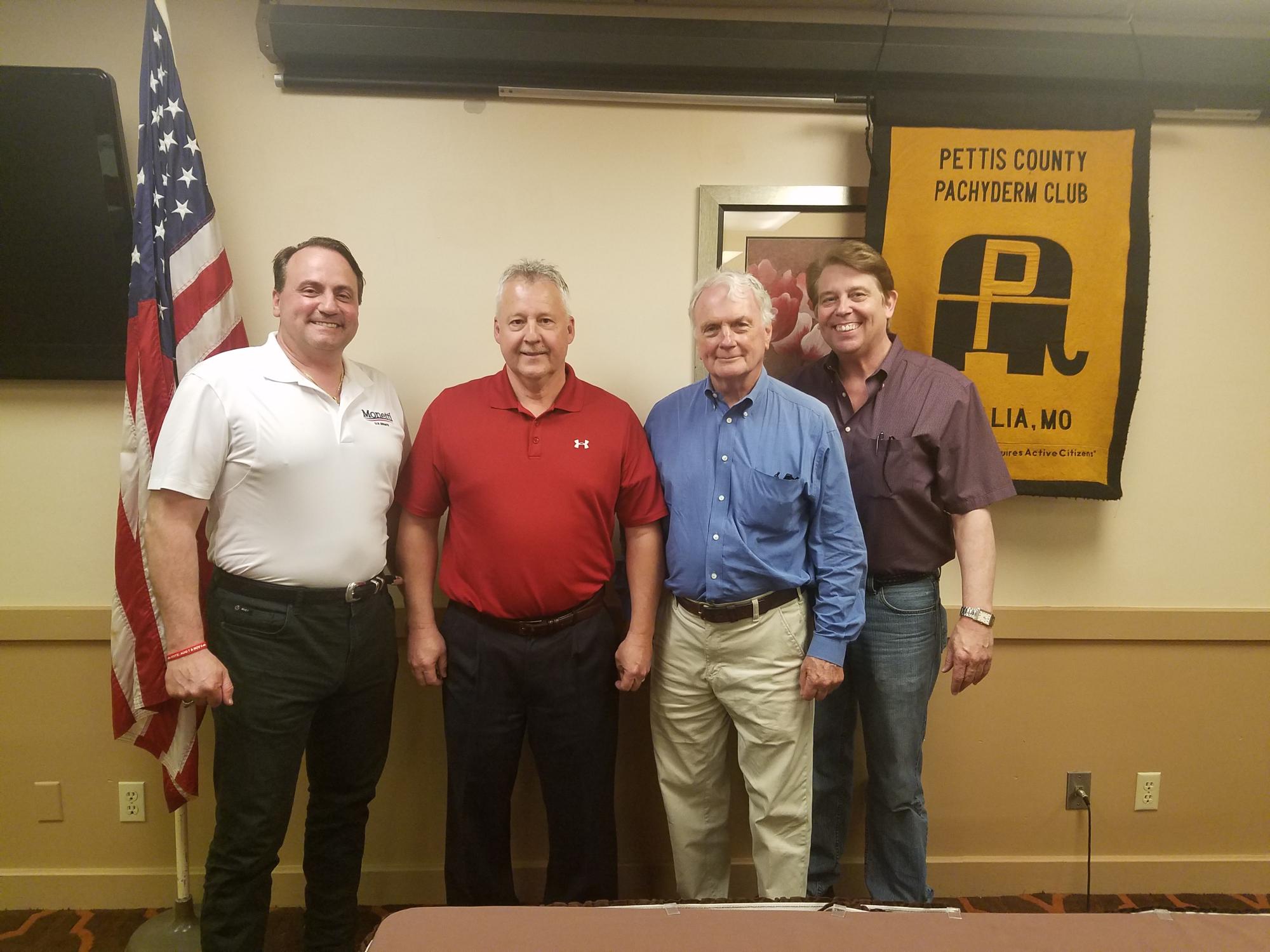 Toni Monette, US Senate Candidate, Brad Pollitt, Rep. Candidate, (Dist 52), Sedalia Mayor John Kehde, and State Rep. Dean Dohrman (Dist 51)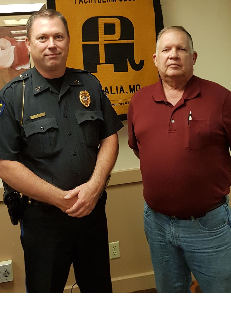 Brad Pollitt, Rep. Candidate for Mo. Rep. (District 52)
Sedalia Police Chief Matthew Wirt and Frank Higgins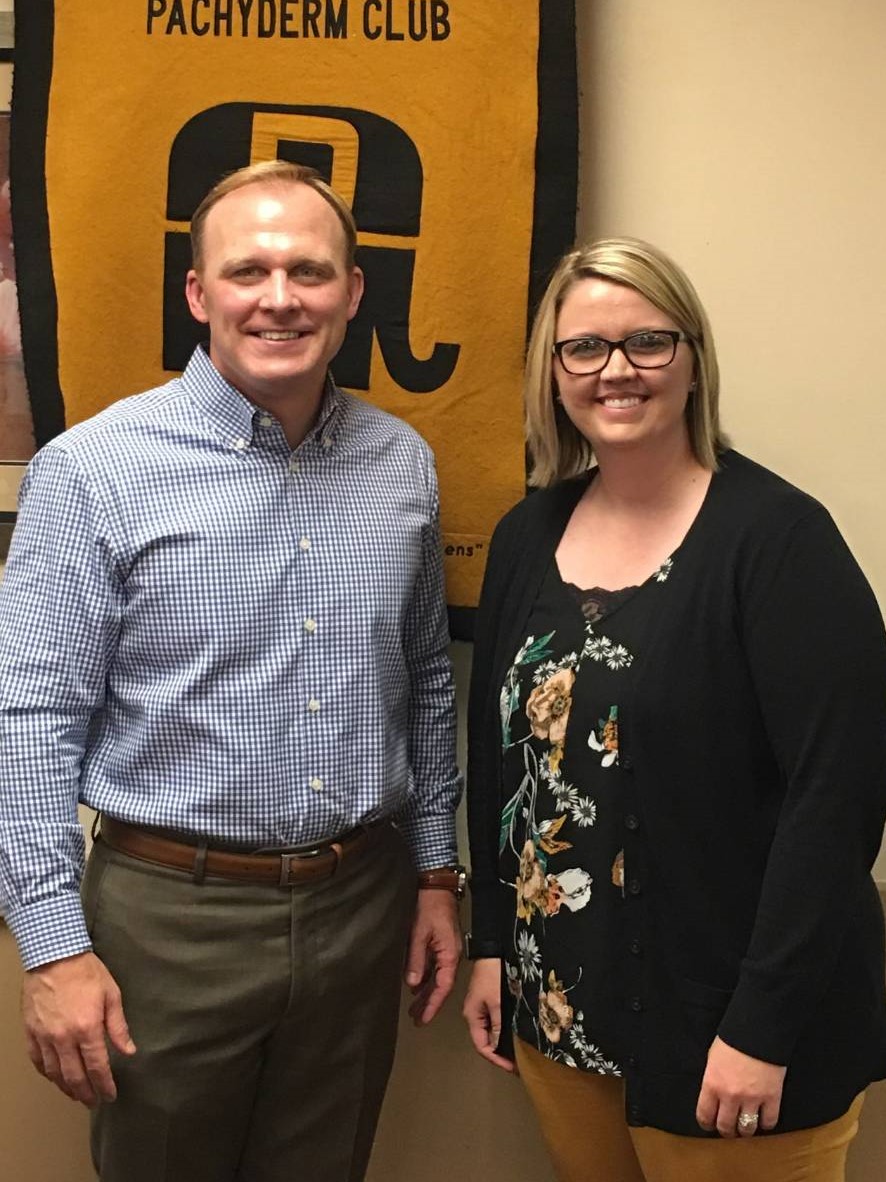 Mo. Rep. Dean Dohrman with President Megan Page
Eric Bowers - City of Sedalia Airport Director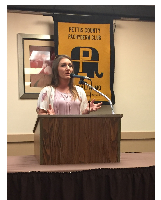 Randi Batson - Sedalia Animal Shelter
Representative Dave Muntzel
Justin Dyer, Director of Kinder Institute for Constitutional Democracy, U of Missouri and our new President, Megan Page.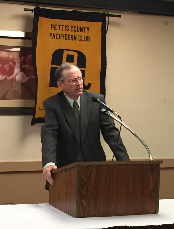 Robert Koffman,18th Judicial Circuit Presiding Judge
Robert Koffman, 18th Judicial Circuit Presiding Judge
Missouri State Senator Denny Hoskins, Dist. 21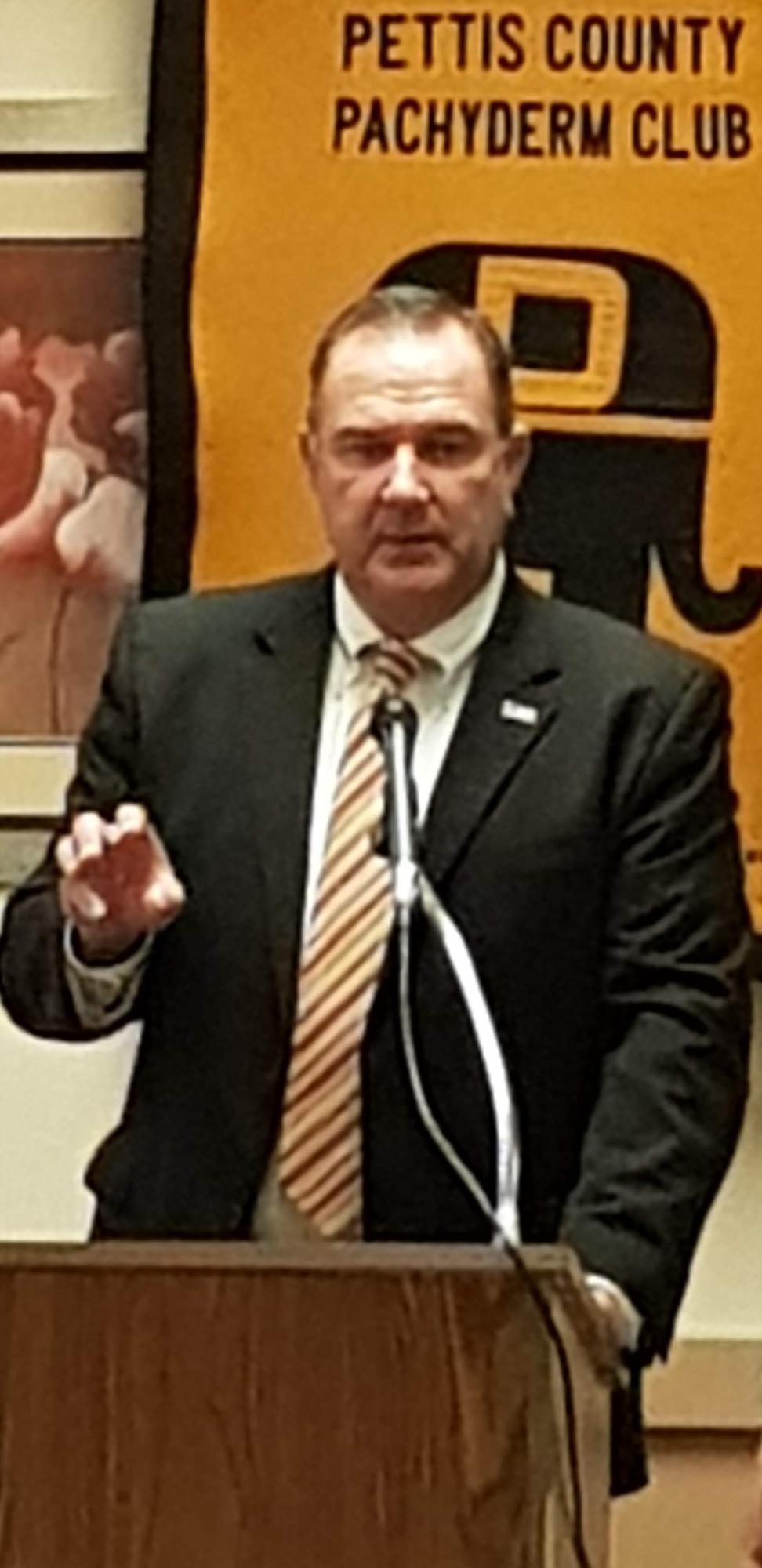 Lieutenant Governor Mike Kehoe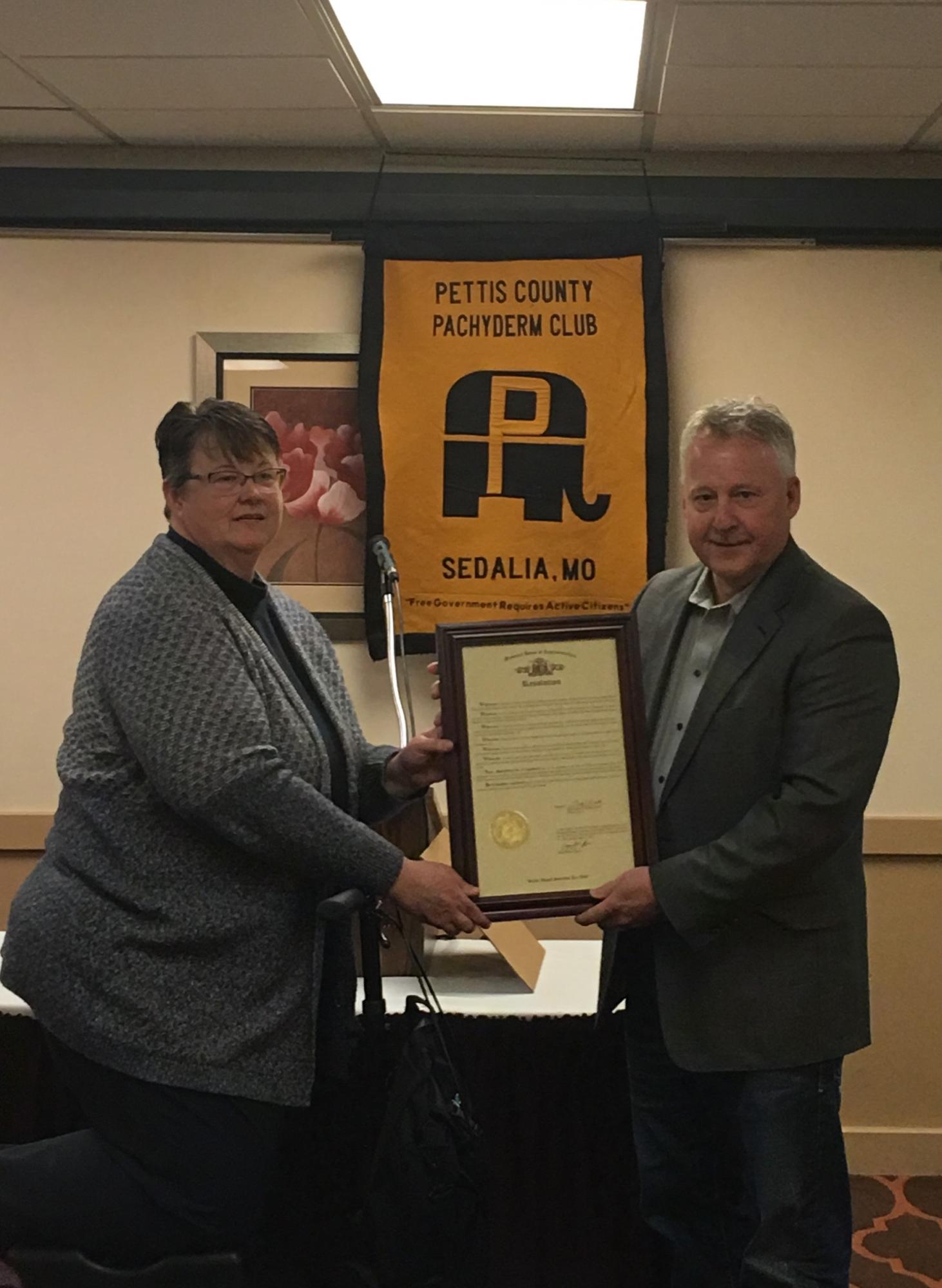 Retired Sedalia Police Officer Victoria Kottman Awarded a Missouri House Resolution for her service by Rep Brad Pollitt
Dean Dohrman introduces Carrie Almond, Missouri National Committee Womean to Republican National Committee to the Club on January 15, 2021.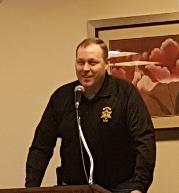 Pettis County Sheriff Brad Anders
February 5, 2021